2023 FDA Guidance on Breast Ultrasound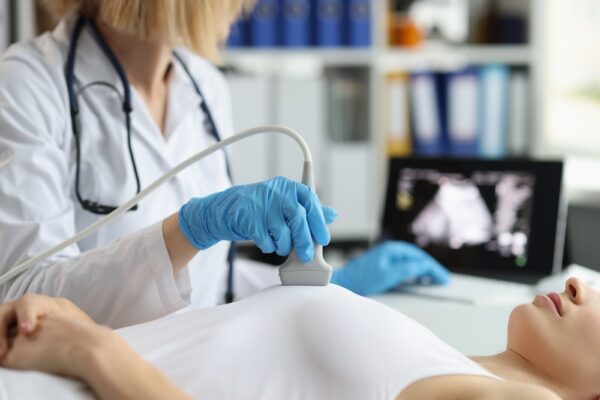 In healthcare, best practices and standards are constantly subject to review. In 2023, the U.S. Food and Drug Administration (FDA) announced a comprehensive group of updates to policies regarding diagnostic imaging, with guidance on everything from X-ray to ultrasound. In all, the organization updated six guidance documents, outlining new best practices to ensure the health and well-being of Americans seeking medical imaging as part of diagnosis or treatment.
Specifically, the FDA issued new guidance on breast ultrasound, requiring mammogram providers to notify women of risks associated with breast density. Accompanying this new guidance is a series of updated standards for when and how healthcare providers must ensure the integrity of ultrasound equipment and testing.
FDA guidance on breast ultrasound notification
As of March 2023, the FDA has released new standards that aim to help detect breast cancer earlier. The rules require mammogram providers nationwide to notify patients if they have dense tissue and recommend consulting a doctor for additional screening. As stated by the FDA's chief medical officer, Dr. Hilary Marston, the action reflects the agency's commitment to cancer prevention, detection, and treatment.
Dense breast tissue can hide breast cancers on mammograms, making early detection difficult. Approximately half of women aged 40 and older have dense breasts, which increases their risk of breast cancer. The FDA's decision is expected to raise awareness and encourage more women to undergo mammograms for early detection and further evaluation if necessary.
ACR ultrasound testing and surveying standards
Following expanded FDA guidance on breast ultrasound scans, the American College of Radiology (ACR) has issued new compliance standards for all facilities seeking to apply for or maintain ultrasound accreditation. According to the guidance, facilities must demonstrate compliance with the ACR quality control (QC) requirements by providing an Ultrasound/Breast Ultrasound Equipment Annual Survey Summary form for each unit and documentation of corrective action if the annual survey and/or QC data identifies performance problems.
Per the ACR's guidance, the following tests are also recommended (but optional):
Acceptance testing (initial performance testing)
Quality control tests (conducted semiannually)
Preventive maintenance (calibration, diagnostic testing)
This updated guidance is important for healthcare providers with ACR accreditation, who need proof of compliance and/or internal documentation for compliance audits.
The importance of clean imaging
The complexities associated with reading mammograms account for part of the reason expanded testing and surveying guidelines have resulted in the FDA's decision to notify women with dense breast tissue. It's quite difficult to distinguish dense tissue from possible tumors. According to Scientific American, "Women with dense breasts can develop cancers that can't be seen on a mammogram. Both dense breast tissue and tumors appear white on a mammogram, which can mask cancers. In fatty tissue, which appears gray, white tumors are more apparent."
This obfuscation makes the efficacy of ultrasound imaging even more important. As the same article mentions, "Mammograms miss about 50 percent of cancers in women with dense breasts. Ultrasound and magnetic resonance imaging (MRI) scans have been shown to detect cancer more effectively than mammography alone." This puts a higher onus on ultrasound to catch what a mammogram might miss. Any loss of image fidelity due to undermaintained ultrasound could compromise diagnosis and evaluation even further.
Ultrasound is a powerful tool in detecting breast cancer in women with denser breast tissue. If it's not working at the apex of its technological capabilities, it can erode the efficacy of imaging and stall early detection efforts.
Prioritizing the efficacy of ultrasound
The FDA's updated guidelines on breast cancer imaging are a step in the right direction toward early detection, but equally important is a proactive approach to ultrasound equipment maintenance and testing. By following FDA and ACR updated guidelines, healthcare providers can put themselves in a position to not only maintain accreditation but also give women the best possible chance at early detection when they arrive for their routine breast cancer screening.