What to Look for in a Great Ultrasound Repair Service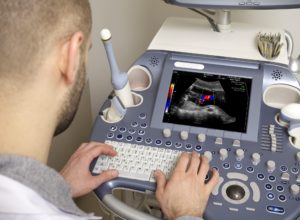 With nearly 66,000 ultrasound technicians working within the United States alone, more and more people are considering entering into this rewarding — and often lucrative — career.
Of course, as the industry grows, so too does the need for a proper ultrasound repair service. Whether you sense that something is wrong with your machine, or if you're just interested in having a professional examine it as a part of regular maintenance, you need to work with the experts you can trust.
Proper safety and functionality of your ultrasound machine is simply too important to work with anyone other than the absolute best.
But what should you look for when it comes to finding a qualified ultrasound repair service company and technician?
Read on to find out.
1. Proper Training
An ultrasound technician, you know that not anyone is capable of operating and reading your machine. You trained for countless hours in the classroom and on-the-job to be able to bring the highest level of service possible to your patients.
So, why would you expect anything different from an ultrasound repair service?
When you're narrowing down your list of the potential services you're considering working with, one of the first questions you should ask needs to relate to technician training and expertise.
How are the repair technicians trained? For how many hours? Is there any sort of certification they received? What about any licenses that are required either by individual repair technicians or the company providing the service?
Finally, though it might seem like a small detail, it's a good idea to ask any ultrasound repair service you're researching whether or not they conduct background checks on their employees.
Especially since these technicians will be close to sensitive data and patient information, you want to be sure you're hiring people you can trust.
2. Numerous Testimonials
Once you've studied up on the kinds of training and ultrasound repair service requires, you need to look at their history with clients.
One of the best ways to do this?
By asking for past client testimonials, as well as the contact information of those they've worked with.
While, yes, many companies will have glowing reviews from clients on their websites, often they don't tell the whole story. (Be honest: what company is going to prominently feature a review from a client that hated their services?)
When you speak with these past clients, ask how long the work took to be completed, if the technicians showed up on time, and of course, if they have experienced any issues with their machines since the repairs.
If the repair company you're vetting doesn't offer you testimonials, or even outright refuses to provide them, then you have your answer.
3. A Mastery Of General and Endocavity Probes
You know that there are lots of different types of probes out there when it comes to ultrasound machines.
This means that the repair techniques used to fix one type of probe often won't translate to another.
When you're in the market for a qualified ultrasound repair company, you need to make sure they're familiar with the basics. Often, these basics will include things like:
Relief of probe strain
Replacement of probe lens
Cable repair/replacement
Resealing of housing
Connector housings
And more. Our technicians are able to work with probes and other equipment from brands like Toshiba, Sonosite, GE, Siemens, and others. So, no matter what you're working with, or the kind of issue you're having, we're here to help you get it fixed.
4. The Ability To Repair TEEs
The TEE of an ultrasound machine, or its Transesophageal Echocardiogram, is one of its most important parts.
It's what actually allows you to see inside of a patient's heart, lungs, or other part of the body. So, when it's not working, it makes it entirely impossible for you to be able to do your job. This means that it takes even longer to identify serious diseases and risks in your patients.
You and your patients can't afford to wait for a long time to get it fixed.
When you're looking to work with an ultrasound repair company, ensure that they have the required expertise when it comes to working with TEEs.
They should be able to replace tips, repair problems with the calibration of the TEE, and rewire any electronics. They should also be familiar with replacing the articulation cable on a variety of different machines.
5. A Commitment To User And Patient Safety
One of the final things you need to look for when trying to find the right ultrasound repair company for your practice?
A commitment to keeping not only the patients who benefit from these machines safe, but also the technicians who are operating it.
What types of diagnostic tools does the service use to identify problems? What are the steps they take when it comes to properly cleaning your machine?
Are they able to help you schedule follow-up appointments if the issue continues? How will they work to ensure that even older machines are still capable of giving the correct diagnoses?
Additionally, we suggest talking to your repair company about the kinds of testing they use to determine whether or not the machines are working properly.
Running these tests — even if you think that your machine is functioning perfectly — can help you to find problems that weren't visible to the naked eye (just like your ultrasound machine can!)
Connect With A Qualified Ultrasound Repair Service Today
Looking to work with a company that has a wonderful track record of helping to repair more than 40,000 probes and ultrasound machines?
Need to work with a professional that will permanently fix your machine in a timely manner, so that you don't have to leave your patients hanging?
If so, then get in touch with the professionals at Acertara today. We've been at the forefront of ultrasound repair for more than 20 years, and we're experts in saving your practice money.
Contact us to get a quote, and don't waste one more day working with a machine that could compromise your ability to properly serve your patients.