SIX YEARS IN FAST FORWARD
The Acertara Journey
Wayne Moore, B.Sc., MBA, FASE
6/13/17
Starting and growing a company can often distort time. With your head so focused on the development phase of the journey it is easy to lose a sense of other things around you that are not evolving at the same rate of speed; in a sense time blurs.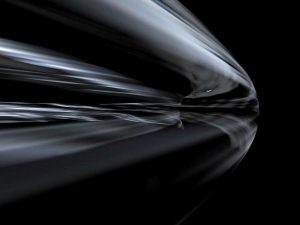 So, for this month's column I took some time and looked at what else in the world has changed since I founded Acertara six short years ago.
In June of 2011 a fellow named Mitt Romney announced his candidacy for president, Dallas beat Miami for the NBA title, a Congressman, with a last name I would change, i.e., Weiner, resigned for sending, via the internet, photos of, well his wiener, Osama bin Laden took one to the melon, Muammar Gaddafi also cashed in his chips, Amazon launched the Kindle Fire for $199, Apple dropped the iPhone 4S on us, the top movie was Harry Potter and the Deathly Hallows, Part II, the top pop song was Rolling in the Deep by Adele, and the best book was Divergent by Veronica Roth. The best new company of 2011 was, of course, Acertara Acoustic Laboratories (although severely underreported in the Press).
We started Acertara with seven full-time employees dedicated to continuing and expanding the legacy of Sonora Medical Systems founded in 1996 by yours truly. We started with our ISO17025 accredited acoustic power testing laboratory, a few highly dedicated customers (thank you), and direct access to a beer garden across the street (thank you, Oscar Blues).
Our goal was to create a company that would design and develop a new generation of disruptive and novel ultrasound test device technologies that would empower HTM professionals with the ability to validate the performance of a wide range of advanced contemporary transducers. For example, when I founded Sonora, the highest element count transducer commercially available was 288 elements, but the vast majority of probes on the market at that time had element counts ranging from 48 to 128. In 2017, we have 2D matrix array probes on the market with more than 9,000 elements. Additionally, beamforming and image processing electronics have migrated from the ultrasound system into the probe, and a new generation of advanced piezoelectric materials has been introduced. Clearly a new paradigm of probe testing was needed to keep up with these technology advances. And in June of 2011 that is what we set out to do.
Since that time the team has grown to more than 25 full-time employees, our facility has grown from 4,500 square feet to more than 16,000 square feet and we have added several new products, three new patents, and services to our portfolio. In 2013, we developed a premier ISO13485 certified probe repair lab, leveraging the vast probe repair experience we gained during the Sonora years.
What's next for us? Well, for example, we have a number of new products under development, some using a really cool web-enabled model, we are dramatically expanding our probe repair lab size, and our website too will expand in scope and scale to include advanced on-line training.
We are so grateful as a team to have customers like you that make all of this possible. We want to hear from you, let us know how we may better serve you, or create a crazy new product. I am looking forward to the next six years and hopefully I will take some time from my work to see what else is going on in the world (that won't happen).
Until next month,
Wayne
About the Author, G. Wayne Moore:
A 30-year veteran of the diagnostic ultrasound market Wayne has held senior level positions with several major medical equipment manufacturers, including Honeywell Medical Systems and Siemens Medical Solutions. Wayne has been directly involved in the development and commercialization of more than 15 technologically intensive ultrasound systems. He is widely published in diagnostic ultrasound literature, a sought after speaker at medical imaging conferences, has served as an expert witness in multiple ultrasound litigations, and holds more than 16 United States ultrasound related patents. Wayne obtained his MBA from the University of Denver – Daniels College of Business.
He was elected as a Fellow of the American Society of Echocardiography (FASE) in 2009.
Acertara Acoustic Laboratories
Correspondence: Dave Dallaire
1900 South Sunset Street, Suite F, Longmont, CO 80501, USA
www.acertaralabs.com