No Planes, Trains, or Automobiles: One Year In
G. Wayne Moore
03/09/2021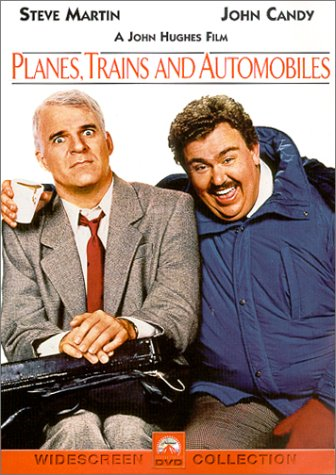 Having been a frequent flier in the ultrasound business for more than 35 years, one of my favorite all-time business travel movies is Planes, Trains and Automobiles. When I first saw this movie in 1987, I didn't know whether to laugh or cry. This was my life on the screen. So I did both. My ultrasound-related business travel has taken me all over the world and to all 50 States. I have been attending RSNA in person since 1986, excepting for last year when COVID stopped in-person meetings. It has now been just over a year since I have boarded a plane. Instead of getting on a plane at Denver International Airport (DIA), my 2020 boarding gate was Microsoft Teams and Zoom. Since my career started in ultrasound, lo these many years ago, I have never gone this long without business travel (or personal travel for that matter). At first, I missed the travel, the face-to-face meetings, the various venues, enjoying a great steak at Morton's during RSNA week. Soon however I found myself NOT missing the hour drive to DIA (during good weather), the TSA search and frisk, renting a car, sleeping in a hotel, and most of all being away from my family and my Aussie, LuLu.
In a bit of irony, I am grateful that COVID kept me away from the airport. I've concluded I would rather watch my favorite business travel movie than play a bit part in it.
If there is any subject you would like me to weigh-in on in future articles please email me – gwmoore@acertaralabs.com, I would enjoy hearing from you.
Until Next Month,

Wayne