New FDA MRI Draft Guidance Document and Coil Repairs
10/08/19
Hello fellow travelers: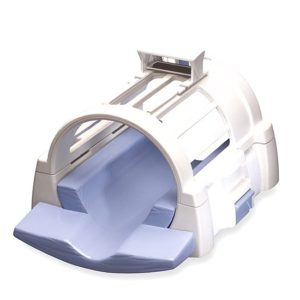 On August 2, 2019 the FDA released Draft Guidance for testing and labeling medical devices in the magnetic resonance environment. As with the Ultrasound Guidance recently released, I read the FDA Draft MRI document for hints of how it may inform the 3rd Party service issue. For example, the Guidance could mean that coil repair entities will be required to use proper materials (they should, of course, already be doing this) and validate those materials to objectively demonstrate substantial equivalence to OEM materials. Additionally, coil repair entities may have to prove to an FDA investigator that they are using non-ferrous capacitors and inductors to maintain MR compatibility and the use of these components are verification and validation tested. Failure to perform this and other safety and efficacy testing could be ammunition for FDA control of third-party coil servicers.
Over the years, both at my previous company Sonora Medical Systems as well as Acertara, we have found ferrous material components in allegedly "repaired" coils, including inductors with iron cores; that presents a great risk for both patient safety and performance reasons. Additionally, and unfortunately, if you test a coil simply using the techniques outlined in this Draft document it would likely pass because the coil weight to ferrous mass ratio is likely to result in a G/cm that is acceptable – this is one reason why repair companies need specific MR training as well as subject matter expertise in the science of MR. Further, actual imaging will be compromised in the form of artifacts from the ferrous material, but this Draft document does not address that aspect. Also, the Draft Guidance seems to suggest that coil manufacturers will need to put an MR "safe" sticker on every coil, that is an ironic consequence of the coil being a finished medical device (just as an ultrasound probe is) – and would repair entities also be required to do so post repair?
The recent guidance output for various modalities all seem to be paying closer attention to the servicing issue, especially with imaging devices. There are approximately 12,300 functioning MRI systems in the US. Each system can be assumed to require an average of 3 coil repairs per year (as with ultrasound probes; drops and mishandling are the big failure culprits). These repairs are coming under closer scrutiny by the FDA – and it's about time.
Until Next Month,
Wayne
About the Author, G. Wayne Moore:
A 30-year veteran of the diagnostic ultrasound market Wayne has held senior level positions with several major medical equipment manufacturers, including Honeywell Medical Systems and Siemens Medical Solutions. Wayne has been directly involved in the development and commercialization of more than 15 technologically intensive ultrasound systems. He is widely published in diagnostic ultrasound literature, a sought after speaker at medical imaging conferences, has served as an expert witness in multiple ultrasound litigations, and holds more than 16 United States ultrasound related patents. Wayne obtained his MBA from the University of Denver – Daniels College of Business.
He was elected as a Fellow of the American Society of Echocardiography (FASE) in 2009.
Acertara Labs
Correspondence: Dave Dallaire
1950 Lefthand Creek Lane , Longmont, CO 80501, USA
Email: ddallaire@acertaralabs.com
www.acertaralabs.com