Merry Christmas
G. Wayne Moore, B.Sc., MBA, FASE
12/10 /19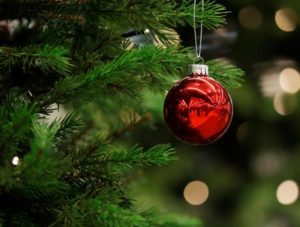 I have amazing memories of Christmas. My Dad was career Navy and because of that we moved around the country – a lot. Most of the places we lived did not have snow. When my Dad retired from the Navy we moved to Boise, Idaho. It was a relatively small town back in the day; friendly people, beautiful mountains, hunting, fishing, and most importantly for me – snow. I celebrated my first white Christmas the first year we were there. It was beautiful to me. Christmas songs took on whole new meanings for me when I listened to Silent Night as the big white flakes seemed to drift from heaven in a quiet and gentle cascade; proclaiming a peace that passes all understanding. Christmas was not controversial back then, in fact we said Merry Christmas to one and all, and in school we had a Christmas assembly where the choir sang carols. It is hard sometimes for me to understand how we as a country have gone so far astray. So, if only for a moment let me recapture that kinder and gentler time and wish each one of you who reads this a very Merry Christmas to you and your loved ones and take the time to wish others the same.
Merry Christmas – spend time with family, stay safe, and remember the reason for the season.
Wayne
About the Author, G. Wayne Moore:
A 30-year veteran of the diagnostic ultrasound market Wayne has held senior level positions with several major medical equipment manufacturers, including Honeywell Medical Systems and Siemens Medical Solutions. Wayne has been directly involved in the development and commercialization of more than 15 technologically intensive ultrasound systems. He is widely published in diagnostic ultrasound literature, a sought after speaker at medical imaging conferences, has served as an expert witness in multiple ultrasound litigations, and holds more than 16 United States ultrasound related patents. Wayne obtained his MBA from the University of Denver – Daniels College of Business.
He was elected as a Fellow of the American Society of Echocardiography (FASE) in 2009.
Acertara Labs
Correspondence: Dave Dallaire
1950 Lefthand Creek Lane , Longmont, CO 80501, USA
Email: ddallaire@acertaralabs.com
www.acertaralabs.com