Identifying a Counterfeit Ultrasound Probe – ATLAS
G. Wayne Moore
06/07/2021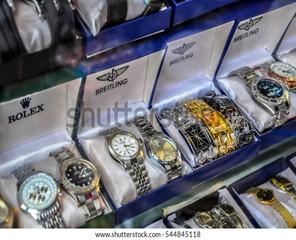 Ultrasound probes are susceptible to both counterfeiting as well as unregulated remanufacturing1. Our friend, Merriam-Webster, defines counterfeit as "something made in imitation of something else with the intent to deceive." How else would you describe removing and replacing critical performance OEM components with non-OEM components that have not undergone verification and validation testing that demonstrates objective evidence that the non-OEM parts are, as the FDA describes it, substantially equivalent to the OEM parts? These so-called probe repairs also leave the OEM labeling on the connector with no indication that this is no longer an OEM probe – that is the very definition of deception.
One of the key development attributes of the Acertara ATLAS probe tester was to "finger-print" the essential performance parameters of an ultrasound probe, down to each individual element, the acoustic lens, and each wire in the probe cable (see reports on following page). Working with the OEMs in this regard we have established the normative values and acceptable variances for key performance criteria such as Time-of-Flight, sensitivity, complex impedance, pulse length, center frequency, and bandwidth2. These values are input to our ATLAS device which then compares the probe under test to an OEM in-kind model. This fingerprint of probe performance allows us to quickly and accurately identify non-OEM parts within the probe, such as the acoustic lens, the acoustic stack, and the cable.
If you think you might be using a probe that was "repaired" by using non-OEM parts send it to us for free testing and analysis. You will receive a full test report with comparisons between an actual OEM probe of the same model, versus the one you send in. Working with the transducer OEMs we have the performance data and acceptable variances that is matched with your probe – we will show you with hard data, which is which. Your hospital and patients thank you for letting us "look into" this for you3.
Until next month, Wayne
G. Wayne Moore, B.Sc., MA, FASE, FAIUM
US-FDA Marketing Clearance, 510(k) – Ultrasound Systems and Transducer Guidance, June 27, 2019, Appendix C
Ensuring Clinical Efficacy and Patient Safety with Repaired Ultrasound Probes, Bigelow, T, PhD, Moore, G.W., BSc, MA, Zagezebski, J., PhD. Journal of Ultrasound in Medicine, Volume 37, Issue 2, Feb 2018, Pages 315-328
AIUM Official Statement – Transducer Testing and Repair, Approved: 08/12/2019