Happy 2021 – Looking Down the Road
01/12/2021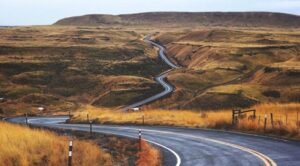 The beginning of a new year is always a special time to contemplate what may lie ahead and 2021 is no different. It is tempting to look back on 2020 as a year that was filled with nothing but a series of bad events, one after another, and think, "Man, am I'm glad that 2020 is finally over". I get that. But consider this; if you are reading this article it means you made it through 2020, and that is a good thing. So in lieu of waxing too philosophical on how to prioritize life let me instead share with you a few things I am looking forward to (or looking out for) in 2021.
On March 4, 2016, the FDA published in the Federal Register a notice (81 FR 11477) requesting comments from interested persons, including those engaged or otherwise interested in the "Refurbishing, Reconditioning, Rebuilding, Remarketing, Remanufacturing, and Servicing of Medical Devices" The math tells us that on March 4th of this year the so-called FDA Service-Docket will be turn five years old. I am hopeful that this will be the year that the FDA finally provides the long-awaited draft Guidance Document to those of us involved in the after-market medical device service space.
The outcome of multiple lawsuits that should come to conclusion this year related to ISO's and the question of OEM intellectual property usage. One of those suits has already resulted in the defending company ceasing operations and exiting the market in the last quarter of 2020. I can see at least one more company going out of business due to these lawsuits.
Private equity (PE) companies have been very active in the after-market medical device service space over the last 3 to 5 years. As it is the common business practice of PE companies to flip acquisitions after a 3-to-5-year holding time frame we should see some significant changes in the players during 2021.
Speaking of PE companies, 2021 will also see further notable consolidation in the 3rd party service market. PE backed company valuations are super high right now despite (or because of…) the COVID pandemic.  The expectation is that the Biden administration will focus on deflating US healthcare spending which will result in declines of some PE-held company revenues and valuations.  Look for a hard push to sell some portfolio companies in the first half of 2021 by these PE groups.
It will be very interesting to see how (or if they do) Tradeshows and Clinical Conferences rebound from virtual back to in-person attendance. After the isolation experience during 2020 a good number of my peers in other medical device service companies (as well as not a few OEMs) have seriously been questioning the value (ROI) of attending these meetings in person on a go-forward basis.
On a related note, 2020 has trained us to communicate and demonstrate product/services to customers on platforms such as Teams and Zoom and we're getting pretty good at it, all while avoiding the airport!
Another FDA notable event in 2020 was their withdrawal from the Collaborative Community (CC) for Medical Device Service (see point 1), shortly after the withdrawal of the Original Equipment Manufacturers (OEMs). My prognostication for 2021 is there will be no interest among stakeholders to rekindle the Medical Device Service CC.   
Well, I will stop at seven with my (Ok, one was from Dave Dallaire) observations/prognostications for 2021. My hope is that 2021 will be filled with blessings for each one reading this article. Team Acertara looks forward to continuing to lead our ultrasound service industry through excellent customer service, the development and introduction of disruptive service test equipment, and providing and expanding the Gold Standard in probe repair.
When COVID abates and travel resumes in earnest we look forward to welcoming you to Longmont for a visit and a facilities tour. Also, if there is any subject you would like me to weigh-in on in future articles please email me – gwmoore@acertaralabs.com, I would enjoy hearing from you.
Until Next Month,
Wayne