FDA Guidance Documents – an HTM's Best Defense
9/10/2019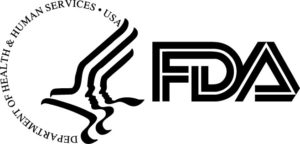 In my discussions with HTMs over the past three years about the FDA 3rd party service docket I have found systemic confusion about what the FDA does, and doesn't do. The FDA allows medical devices and pharmaceutical into the market through either the substantial equivalence 510(k) process (cleared for sale), meaning the device is similar to a device already on the market, or through a PMA i.e., pre-market approval which includes the majority of pharmaceuticals. So, Class II medical devices, e.g., MRI, CT, Diagnostic Ultrasound, etc. that go through the 510(k) process are cleared for sale, not "approved", whereas pharmaceutics are approved for sale for the treatment of specific clinical indications after exhaustive data driven clinical trials, and by upon the recommendation of acceptance by a reviewing board.
There is a general perception that the FDA simply regulates Original Equipment Manufacturers (OEMs) via the 510(k) process for Class II medical devices, and once the device is cleared and placed into interstate commerce, through post-market surveillance – as we will see later this perception is not completely accurate. To assist OEMs through the regulatory process the FDA publishes something called 510(k) guidance documents for each type of Class II medical device. These guidance documents are structured in such a way as to extract enough data from an OEM seeking 510(k) clearance to objectively determine if the new device is substantially equivalent in terms of intended use, safety, and efficacy to a predicate device currently on the market. So while these FDA guidance documents are intended for OEMs seeking initial marketing clearance for their devices, they are also a wealth of information for HTMs, as they define what makes a particular finished medical device safe and efficacious for its intended use, and what special controls (e.g., acoustic output power limits for ultrasound) are in place to assure that it is. These guidance documents provide both the HTM and 3rd party repair companies with a compass to guide through what can and potentially cannot be repaired in a finished medical device. By way of example let's look at what the FDA 510(k) guidance document says about a modifying certain components of diagnostic ultrasound device.
Section 5.2.3.3 below addresses items such as attachable biopsy guides. That means if a probe repair company wants to replace the housing of a probe with a non-OEM housing, they would be obligated to validate the proper fit and function of all accessories post repair.

Section 5.2.4.1 below addresses the issue of replacing arrays or lens, if a repair company exchanges an OEM array for a non-OEM array then they must validate through actual testing that the acoustic output power of the array is substantially equivalent to the OEM array.

Section 5.2.6.1.8 below says that the sponsor (the OEM) may detail what can and cannot be replaced in a "repair" process. It also says the HTM can contact the OEM for a list of 3rd party organizations that are qualified to repair its transducers.

Appendix C below says that replacing OEM arrays and/or lens may constitute remanufacturing, thereby necessitating applying for a new 510(k).

All of the above reasons, and more, shines a light on many repair processes for ultrasound probes and underscores the necessity of an HTM to find out exactly what a prospective 3rd party probe repair company is doing to comply with the FDA guidance – if they are not doing the requisite testing, verification and validation called for by the Guidance  then they are not repairing the probe they are adulterating it.
Until next month, 
Wayne
About the Author, G. Wayne Moore:
A 30-year veteran of the diagnostic ultrasound market Wayne has held senior level positions with several major medical equipment manufacturers, including Honeywell Medical Systems and Siemens Medical Solutions. Wayne has been directly involved in the development and commercialization of more than 15 technologically intensive ultrasound systems. He is widely published in diagnostic ultrasound literature, a sought after speaker at medical imaging conferences, has served as an expert witness in multiple ultrasound litigations, and holds more than 16 United States ultrasound related patents. Wayne obtained his MBA from the University of Denver – Daniels College of Business.
He was elected as a Fellow of the American Society of Echocardiography (FASE) in 2009.
Acertara Labs
Correspondence: Dave Dallaire
1950 Lefthand Creek Lane , Longmont, CO 80501, USA
Email: ddallaire@acertaralabs.com
www.acertaralabs.com