Employee Spotlight: Tim Plata
9/21/2021
Tell us a little about yourself and what is your role at Acertara?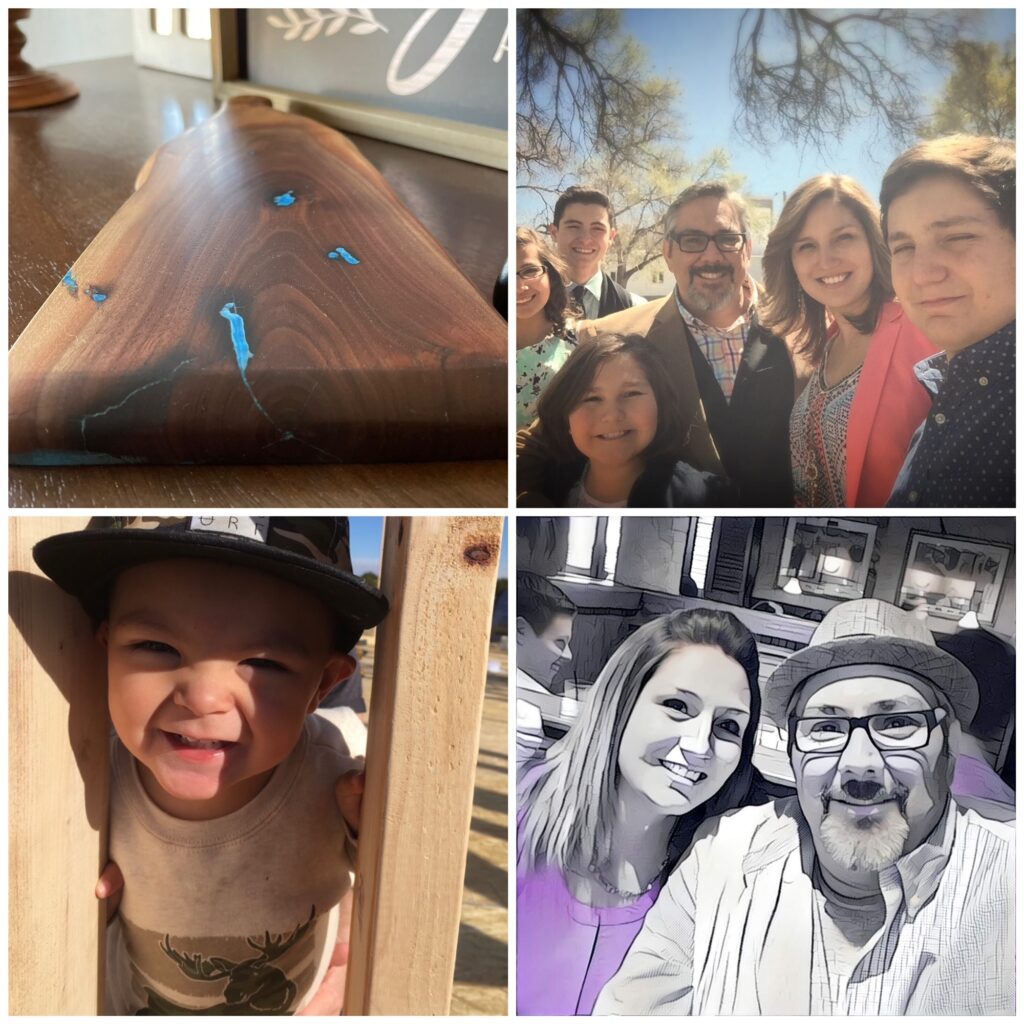 Hello, my name is Tim Plata, and I am excited to be here at Acertara Labs. I have been a full-time music minister for the last 10+ years and have made a transition in the Customer Service role only recently in the last 2 ½ years. My role here at Acertara is one of the Customer Service Representative and find the work we do very interesting and intense with lots of moving parts.
What do you like most about Acertara?
What I like about Acertara is how nice people are here. It's been an easy transition thanks to Anne, Scott, and Dave! I appreciate the heart of Acertara making repairs affordable with a high emphasis on the quality of work, and the design and manufacture of our very own products.
What kinds of hobbies and interests do you have outside of work?
I love woodworking. I have recently created cheese boards made from Maple, Ambrosia, Black Walnut, and Padauk. My current project is an Entry Table for my wife made from pallet wood and barn wood. I love adventuring out with my family for a weekend camping trip from the Spanish peaks to Poudre Canyon. One of my favorite spots is Clear Creek reservoir next to the Twin Lakes. I love camping fishing and kayaking as well. I recently ventured to the Red Feather Lakes area.
What is one thing you could not live without?
I could not live without my wife. She is the love of my life and my best friend. Also, I could not live without my kids. My family is what I live for!
What is your favorite movie/book/album/piece of art?
I have a love for films or TV series from "Planes, Trains, and Automobiles" to Utopia (Prime TV). A favorite would be, the "Revenant" because of the scenery.