Employee Spotlight: Ryan Fletcher
Tell us a little about yourself and what is your role at Acertara?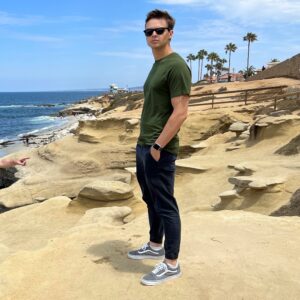 My role at Acertara is inspection technician. I originally moved here from Bellingham, WA for the beauty Colorado has to offer, and to be closer to family I have here.
What would people never guess you do in your role?
Hooking up ultrasound probes to systems in order to test their scanning capabilities.
What do you like most about Acertara?
What I like most about Acertara is the community that has been built here. I've made many good connections with the people working here, I appreciate the emphasis on health and group activities, and I feel genuinely seen as a person here when compared to working at other companies.
What kinds of hobbies and interests do you have outside of work?
I enjoy playing video games in my spare time, I workout at Gold's Gym thanks to the provided membership, and I am also somewhat of an artist.
What is your favorite movie and/or book?
My favorite movie is Gran Torino by Clint Eastwood.
Where would you like to travel to?
I would like to travel to Germany. I studied German in high school and college, and I am looking forward to the day I can use the language with the native German people in their country.