Employee Spotlight: Madison Gibson
Tell us a little about yourself and what is your role at Acertara?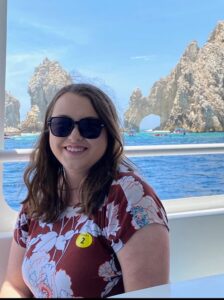 I was actually born in Boulder CO, but my family moved to Florida when I was little. I grew up in central Florida, the theme park capital of the world; I moved back to Colorado to go to the University of Colorado. At Acertara I am the Business Operations and Project Specialist.
What would people never guess you do in your role?
I need to track down the Roomba that sits next to my desk 1-2 times a week.
What do you like most about Acertara?
The sense of community and the care Acertara has for its employees. Everyone is always encouraged to speak up if they have a new idea or a new way to do things. I feel like my voice is always heard.
If you could switch roles with anyone else at Acertara, whose role would you want? Why?
Lab technicians- the work they do is amazing and the amount of skill and talent they all have is amazing. I always want to know more about how they do the work that they do.
What kinds of hobbies and interests do you have outside of work?
Gardening, Painting, learning new skills.
What is your hidden talent?
I can surf. When I lived in Florida I would go surfing just about every weekend.
Where would you like to travel to?
Egypt. I have always wanted to see the historic structures and experience their unique history.
Top three life highlights?
Getting Married
Buying my first home
Graduating from the University of Colorado