Employee Spotlight: Katie Moore
Tell us a little about yourself and what is your role at Acertara?
My name is Katie and I am the Office Manager at Acertara. I was born in Iowa, our family moved to Lyons Colorado in 1991, I met my future husband, Levi, at Lyons High School, I graduated from the University of Colorado with a BA in History and my Elem. Edu. License. Levi and I have two fantastic and hilarious 'kids', Jake (18) and Abby (16). I love to be with my family, travel, hike, explore, eat, drink, fish, and sit in my recliner (I'm 40, I can say that now, right?). I previously worked at Acertara on and off until January 2020 when I came onboard full time. My role here is to ensure the office is well supplied and running smoothly, I dabble in accounting and HR, and I assist Levi.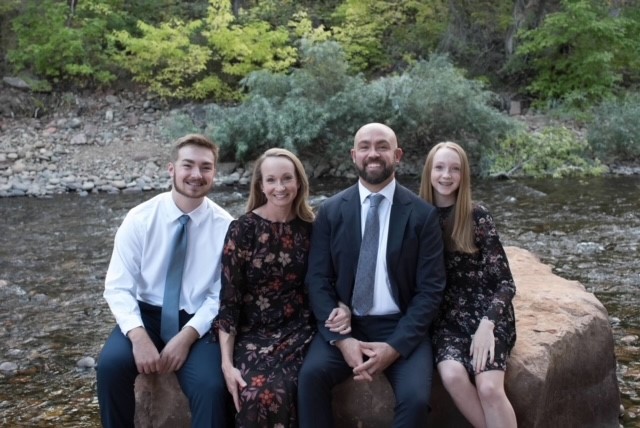 What do you like most about Acertara?
The people! We have a team with genuine people who care deeply not only about doing their work well but who also care about each other. My favorite moments at Acertara are serving together and working alongside our team!
What do you find most challenging at Acertara?
I find it challenging how often my role changes. I frequently adjust to taking on new responsibilities and sometimes offloading other tasks that I enjoyed doing. Also, it has been challenging throughout COVID and the effects COVID has on employment.
What is the one thing you couldn't live without?
Aside from the boring answers of faith/family…I would struggle without pizza (and beer) in my life! It makes me happy. Oh! And Pasta. I need pasta in my life.
If Hollywood made a movie about your life, who would you like to see cast as you?
The Rock.