Employee Spotlight: Dan Nichols
Tell us a little about yourself and what is your role at Acertara?
I joined Acertara as an Account Executive in August of 2020.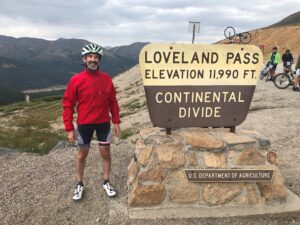 My professional background has been in a variety of sales roles ranging from outdoor specialty gear and apparel to moving services. I enjoy the interaction with customers and providing solutions to their needs.
If you could pick one theme for Acertara to turn into a book about the company, what would it be?
Continuous pursuit of innovation and improvement.
What do you find most challenging at Acertara?
Getting the attention of potential customers. Many of those I am trying to contact have high demands on their time and it's a challenge to break through for their attention.
What kinds of hobbies and interests do you have outside of work?
Running, cycling, skiing, being active outdoors
Where would you like to travel to?
All the US National Parks
If you could drink one beer for the rest of your life, what would it be?
Guinness