Employee Spotlight: Aaron Tobias
Tell us a little about yourself and what is your role at Acertara?
My name is Aaron, and I was born and raised here in Colorado. I started interning at Acertara at the end of last school year: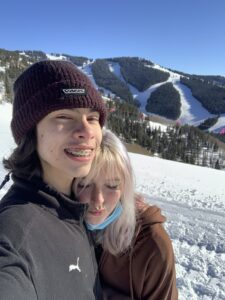 I evaluate ultrasound probes to determine potential issues and disposition repairs based on test results.
What do you like most about Acertara?
What I love most about Acertara is the wonderful community and how everyone is here to help each other and push each other to better heights.
If you could switch roles with anyone else at Acertara, whose role would you want? Why?
If I could switch roles here, I would love to move to an overhead role and understand more about running a very smooth and efficient business, as well as gain a better understanding of what it takes to start your own business.
What kinds of hobbies and interests do you have outside of work?
My hobbies are skating and working on cars. These hobbies are important to me as it helps me push myself harder and achieve what I once thought was impossible.
What is the one thing you couldn't live without?
I can't live without my Audi Honda; cars are very important to me and working on them is very therapeutic to me.
What is your hidden talent?
My hidden talent is that I'm very good at nba2k15 and love to play video games on my xbox.
What is your favorite movie and/or book?
Perks of being a wallflower.
Where would you like to travel to?
Back to the Philippines and see my family. The majority of my dad's side still lives there and it's so fun getting to visit!
If Hollywood made a movie about your life, who would you like to see cast as you?
Tom Hanks.
If you were stuck on an island what three things would you bring?
A lighter, a knife, and a boat.
Top three life highlights?
Landing my first kickflip on a skateboard, buying my first car with my own money, meeting my wonderful girlfriend and having her in my life.