Telemed MicrUs – Bedside Ultrasound Scanner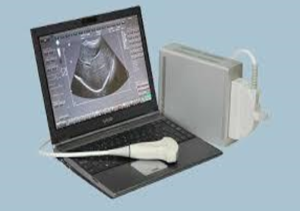 At Acertara, we are continuing to support health systems around the world with ultrasound needs. We have been doing everything we can to find new and innovative ways to assist hospitals in combating COVID-19. One way Acertara is helping in the battle against COVID-19 is the expansion of products and services.
One product now being offered is the Telemed MicrUs, which is a bedside ultrasound scanner. This compact and powerful ultrasound scanner can be mounted at the bedside to monitor COVID-19 patients. CT has been the primary method of detecting COVID-19 in patients, however this modality can't be used at bedside, resulting in over-exposing health care professionals to the virus.
Bundle includes Microsoft Surface Pro with case, Windows 10, Linear probe, 1-year warranty, and all training/support.
Contact Sales for pricing and lead time.