Acertara Makes Leap on Inc. 5000 Fastest Growing Company List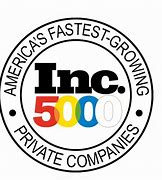 LONGMONT, CO August 14, 2019.  Acertara Acoustic Laboratories, an ISO/IEC 17025:2017 accredited testing laboratory and ISO 13485:2016 certified ultrasound probe repair company, jumped up over 900 spots on Inc Magazine's 39th annual Inc. 5000 list, the most prestigious ranking of the nation's fastest-growing private companies.
"Everyone at Acertara is committed to working with our health care delivery partners to provide the highest-quality health care to our ultimate customer – the patient," stated Levi Moore, President and COO of Acertara.  "This repeat recognition is a testament to our team members' steadfast commitment to innovation, quality, and our customers' success.  Our business growth has been completely organic, fueled by the trust our customers have shown in us and for that, we are humbled and truly grateful."
Acertara's unique combination of industry standard ultrasound test devices, regulatory services and acoustic performance standards testing, engineering development, and OEM Certified probe repair places Acertara at the intersection of multiple customer groups including OEMs, Regulatory Agencies, researchers, Independent Service Organizations, and Healthcare Technology Management worldwide. With a strong patent and technology portfolio Acertara is committed to advancing the science of ultrasound by pushing the boundaries of clinical applications through developing novel and cost-effective solutions.
About Acertara:
Acertara Acoustic Laboratories, located in Longmont, Colorado is an independent ISO/IEC 17025:2017 accredited advanced acoustic measurement, testing, and calibration facility providing diagnostic and therapeutic acoustic power testing and measurement services to ultrasound OEMs, researchers, and regulatory bodies around the world. Acertara also manufactures and sells a complete line of acoustic power testing products; including its industry standard Acoustic Power Lab Suite and AMS software. Acertara designs and manufactures probe testing devices such as Aureon™, AmpSafe, and ATLAS™. Acertara offers contract-based advanced ultrasound research and product development and engineering design services. Acertara is also ISO13485:2016 certified for probe repair. Additional information for Acertara is available on its website at www.acertaralabs.com
Acertara Acoustic Laboratories LLC is a veteran-owned and operated business.
Acertara Acoustic Laboratories
1950 Lefthand Creek Lane
Longmont, CO 80501
303.834.8413