Acertara Expands Team to Introduce New Offerings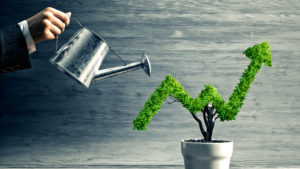 LONGMONT, CO April 27, 2020.  Acertara Acoustic Laboratories, an independent ISO/IEC 17025:2017 accredited medical ultrasound acoustic measurement, testing, and calibration laboratory, and ISO13485:2016 certified probe repair and new product development facility announces that Daniel Kreppein has joined Acertara as Executive Director of Commercial Development.  Kreppein comes aboard along with several engineers as part of a strategic initiative.
Prior to joining Acertara, Kreppein was the Commercial Leader of GE's North American Pre-Owned Ultrasound business.  At GE, Kreppein introduced 50 new products to market, and in the last two years grew annual revenue from $46m to $72M by aligning product portfolio to a commercial vision and strategy.  Prior to GE, Kreppein was a Major Account Executive with IKON Office Solutions where he excelled at developing new markets into highly profitable regions.
"Dan is an exciting addition to our team," said G. Wayne Moore, CEO of Acertara. "His experience in identifying optimal solutions for ultrasound users in hospitals and clinics as well as developing new commercial opportunities will be a key part of the expansion of our company into new markets.  Dan is a seasoned pro, who along with our new engineering team members, will help Acertara's customers deliver the best possible patient outcomes in a cost-effective and timely manner."
About Acertara:
Acertara Acoustic Laboratories, located in Longmont, Colorado is an independent ISO/IEC 17025:2017 accredited advanced acoustic measurement, testing, and calibration facility providing diagnostic and therapeutic acoustic power testing and measurement services to ultrasound OEMs, researchers, and regulatory bodies around the world. Acertara also manufactures and sells a complete line of acoustic power testing products; including its industry standard Acoustic Power Lab Suite and AMS software. Acertara designs and manufactures probe testing devices such as Aureon™, AmpSafe, and ATLAS™. Acertara is also ISO13485:2016 certified for probe repair. Additional information for Acertara is available on its website at www.acertaralabs.com, or contact sales@acertaralabs.com. Acertara Acoustic Laboratories LLC is a Veteran owned and operated business.