Acertara Adds Johns Hopkins Physicist To Team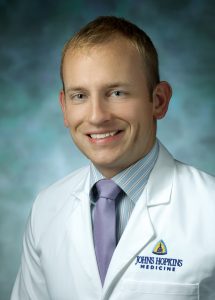 LONGMONT, CO April 26, 2017  Acertara, an independent ISO/IEC 17025:2005 accredited medical ultrasound acoustic measurement, testing, and calibration laboratory, and ISO13485:2003 certified probe repair and new product development facility is pleased to announce the addition of Nicholas Ellens, Ph.D to the Acertara team.  Ellens will oversee the expanding Acoustic Power Testing lab and will expand upon the capabilities of Acertara's R&D team.
"I'm excited to join such a highly-accomplished team like Acertara and for the opportunity to grow the Acoustic Power Measurement laboratory the same way the company continues to strengthen its reputation – through a steadfast dedication to providing the healthcare market with best-in-class services and advanced technological solutions," said Ellens.
Ellens joins Acertara directly from the Johns Hopkins University Department of Radiology – Division of MR Research faculty.  His research at Johns Hopkins University included projects such as focused ultrasound used to deliver medications across the blood-brain-barrier, and MR-guided high intensity focused ultrasound (HIFU).  Ellens earned his Ph.D. from the University of Toronto where his thesis was on electronically steered phased arrays for focused ultrasound surgery applications.  Prior research includes work conducted at various prestigious institutions such as, Sunnybrook Research Institute, Harvard University and the Department of National Defense.  Additionally, Ellens is a widely-published author on focused ultrasound.
"We continue to add to our world-class team at Acertara and I am absolutely thrilled to welcome Nick to our team," said G. Wayne Moore, President and CEO of Acertara. "The addition of Nick further underscores Acertara as the premier supplier of acoustic testing services and products."
About Acertara:
Acertara, located in Longmont, Colorado is an independent ISO/IEC 17025:2005 accredited advanced acoustic measurement, testing, and calibration facility providing diagnostic and therapeutic acoustic power testing and measurement services to ultrasound OEMs, researchers, and regulatory bodies around the world. Acertara also manufactures and sells a complete line of acoustic power testing products; including its industry standard Acoustic Power Lab Suite and AMS software. Acertara offers multiple probe testing devices; Aureon™, AmpSafe™ and Accept™. Acertara offers contract-based advanced ultrasound research and product development and engineering design services. Acertara is also ISO9001:2008 and ISO13485:2003 certified for probe repair. Additional information for Acertara is available on its website at www.acertaralabs.com, or contact inquiries@acertaralabs.com. Acertara Acoustic Laboratories, LLC is a Veteran owned and operated business.
Contact:
Acertara Acoustic Laboratories
Dave Dallaire, VP of Sales & Marketing
1900 South Sunset Street, Ste F
Longmont, CO 80501
303.834.8413