A Good Example of a Bad Example
The Two-Edged Sword of Social Media
Wayne Moore, B.Sc., MBA, FASE
7/11/17

I have never met anyone with a social media strategy that featured ultimate failure as the end-game. So, I asked myself why there were so many good examples of bad examples of social media (SM) implementations. To be clear, I'm speaking about commercial implementations, not the occasional posting of cute puppy photos on Facebook. Also, to put a bit finer focus on what I see as the single greatest issue related to the lack of seemingly well thought out SM implementations, I submit the following brief definition of strategy: "a plan of action designed to achieve an overall aim."
This month's column is not intended to point out flaws in the design of any given website, or the implementation of links to other sites like Facebook, Twitter, YouTube, or LinkedIn; rather, I want to offer up some suggestions for social media strategies for 2017.
It has been said that experience is what you get when you don't get what you want. If that be the case then I have gained a great deal of experience since developing my first website at Sonora Medical Systems in 1997. At that time, the web was the only real "social media" tool and the commercial web giants of today were in their infancy then (see below). I "knew" that I needed a website, but I did not know why I needed one or how to monetize the efforts it would take to develop and maintain one. In short, I did not develop a web presence business plan prior to developing a website. In 2017, however, it is imperative that a well thought out business plan (including how SM will positively impact the bottom-line) and SM implementation strategy be developed prior to the development of these sites.
There are two major metrics used for measuring the success of an SM activity, e.g., posting content in the form of an interesting article about one of your products or services; 1) click-through rates, and 2) conversion rates. Click-through rate is a number related to how many of your "followers" actually opened the article (note I said opened, it does not mean they read it). Conversion is how many took a hoped-for action related to the "ask" contained within your article. Conversion rates can, for example, be sub-diced to include either gaining a new customer, or selling a product to an existing customer. SM industry data suggests that 1 to 4% of your followers will click-through and of that percentage 1 to 4% will take a conversion action. This low yield calls out for a well-defined strategy to the development and placement of content on SM.
Here are some action items you might want to consider as you are developing your SM strategy and business plan:
Make certain you are ready to commit to regularly updating your SM sites, e.g., not once a year, or worse, as I have seen three years or more! Depending on the SM site once a month is strongly advised. If using Twitter, then maybe several times during the month. The graph shown below is one example of an atrophying site where initial enthusiasm turned to abandonment over a few years.
Establish and measure the results consistently (click-through and conversion rates at a minimum)
Post customer-focused and interesting relevant content
Have an SM "champion" within your organization
See number 1
If you are vigilant with the above you at least have a reasonable chance of implementing a SM site that will have a measurable ROI. If you want to know more about constructing an SM strategy, email me at gwmoore@acertaralabs with your question; also let me know which of the SMs below you regularly visit to get industry information.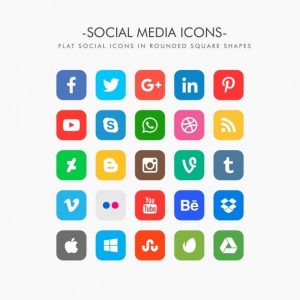 Until next month,
Wayne
Social Media Born:                                                 Commercial Sites Born:                 
YouTube: Feb 14, 2005                                           Amazon.com: July 1994
Facebook: Feb 2004                                                eBay: Sept 1995
LinkedIn: 2002                                                         Google: 1998
Twitter: Mar 21, 2006                                              Netflix: 1997
About the Author, G. Wayne Moore:
A 30-year veteran of the diagnostic ultrasound market Wayne has held senior level positions with several major medical equipment manufacturers, including Honeywell Medical Systems and Siemens Medical Solutions. Wayne has been directly involved in the development and commercialization of more than 15 technologically intensive ultrasound systems. He is widely published in diagnostic ultrasound literature, a sought after speaker at medical imaging conferences, has served as an expert witness in multiple ultrasound litigations, and holds more than 16 United States ultrasound related patents. Wayne obtained his MBA from the University of Denver – Daniels College of Business.
He was elected as a Fellow of the American Society of Echocardiography (FASE) in 2009.
Acertara Acoustic Laboratories
Correspondence: Dave Dallaire
1900 South Sunset Street, Suite F, Longmont, CO 80501, USA
www.acertaralabs.com