2023 – A Look Ahead
Wayne Moore
1/10/2023
"It's tough to make predictions, especially about the future." Yogi Berra
Before walking through the top five things that I think will happen in 2023 in the medical device market,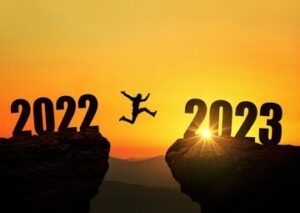 I want to throw out this caveat: if I could predict the future I would have invested in Apple in December of 1980. It opened at $22/share. A $10,000 investment then would be worth just north of $14,000,000 today. That's right – $14 Million dollars! So, with that loss in potential investment in mind here are my top five predictions for 2023:
The FDA will release the final version of the Remanufacturing Guidance. This document is the result of the 3rd party service docket launched seven years ago on March 4th, 2016.
No State will pass a sweeping Right-to-Repair bill without a broad medical device exemption. In the absence of FDA regulatory guard rails for 3rd party repair companies there is simply too much patient and user risk associated with unregulated repairs. This fact is not lost on State legislatures.
As a result of its spinoff, GE Healthcare (GE) will become more entrepreneurial as a stand-alone business. As a stand-alone entity GE will need to become more agile in its business operations and decision-making processes to thrive in this rapidly changing, and challenging market.
Private Equity firms will continue buying up companies in the 3rd party service/parts space, thus continuing the consolidation of the market.
At least one high-profile company will exit the diagnostic ultrasound market either through acquisition or insolvency.
I will report on fallout of these predictions in December 202?. Until then, Happy New Year all!

Wayne