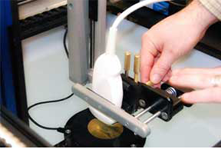 Acertara Acoustic Laboratories provides a complete suite of certified ultrasound measurement services through our ISO/IEC 17025:2017 accredited laboratory group in Longmont, Colorado. We regularly perform acoustic measurements in support of multiple national and international standards, for both established manufacturers as well as start-up companies. Cost effective, responsive, and with an eye toward attention to detail our commitment to excellence in acoustic testing and service ensures our customers of complete, accurate, and timely results. Acertara Acoustic Laboratories' staff brings more than sixty (60) years of combined ultrasound system design, measurement, and regulatory experience to each testing project. Some of the standards we regularly test in support of are:
NEMA UD2/UD3
US 510(k) – ultrasound applications
IEC60601-2-37
IEC60601-2-5
ISO 14708-1

Skilled hands, trained minds, long experience, ISO 17025:2005 accreditation, and precision equipment combine to make Acertara the first choice for outsourced acoustic power testing.